Serena Hotels has established itself as one of the world's leading hospitality brands offering quality accommodation, unique holiday and conference solutions, cultural heritage and adventure tourism. Its collection of 35 unique hotels, resorts, safari lodges and camps, palaces and forts located in East Africa (Kenya, Tanzania, Zanzibar, Rwanda and Uganda), Mozambique and South Asia (Pakistan, Afghanistan and Tajikistan) are in some of the world's most interesting, enchanting, historic, and exotic settings.
Dar es Salaam Serena Hotel
Dar es Salaam Serena Hotel provides well-travelled business guests with an inviting space to experience the gracious service for which Serena is world-renowned. Find sanctuary in 230 stylishly designed, beautifully appointed rooms and suites meticulously crafted to offer a rich sense of comfort and warmth.
Enjoy a classic décor featuring patterned carpeting, sophisticated artwork, state-of-the-art technology and oversized windows with impressive views of the Indian Ocean or the glittering Dar es Salaam cityscape. There are five types of accommodation for your convenience, ranging from the Standard Room to the magnificent Presidential Suite. Guests staying on the seventh level Executive Floor have access to personal butler service, an Executive Boardroom accommodating up to eight and a private Internet café.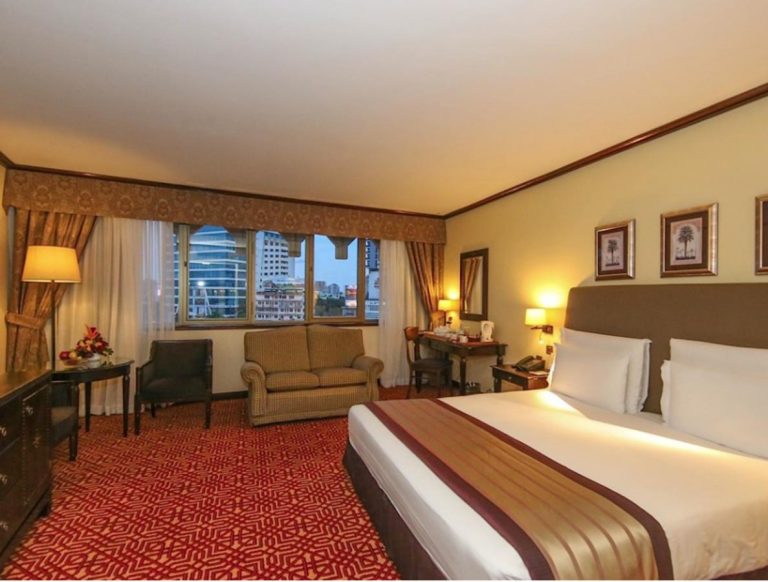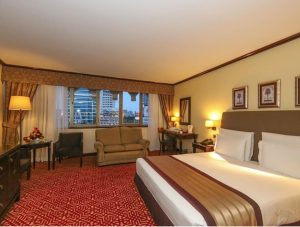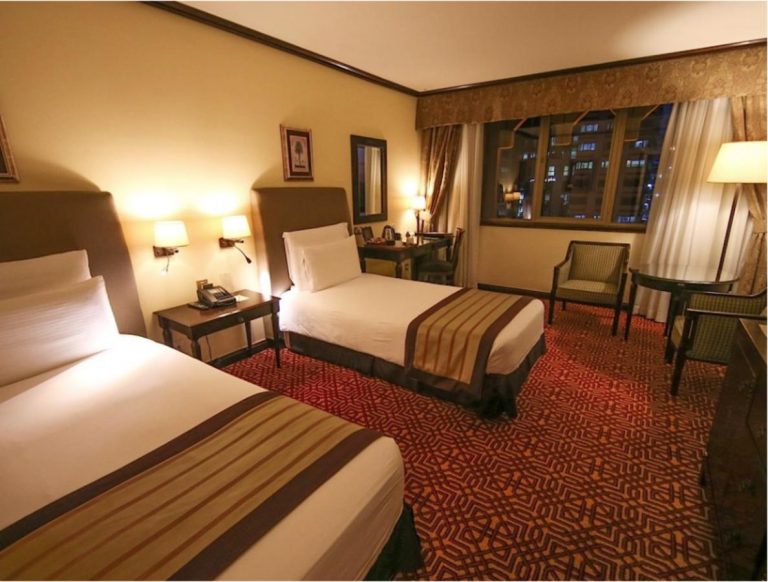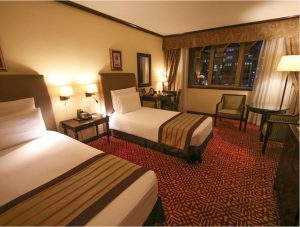 Ngorongoro Serena safari lodge
Tanzania's prehistoric Ngorongoro Crater, a UNESCO World Heritage Site known as the Eighth Wonder of the World, has yawned heavenward for millennia. Deep within its immense walls is a breath-taking blue-green landscape dotted with plains, lakes and forests; an eerie, otherworldly "land that time forgot" thick with massive bull elephants, rhinos, wildebeests and the highest concentration of lions in Africa.
Nestled high above the plains into the Crater's jagged rim, cloaked in river stone and indigenous vines, Ngorongoro Serena Safari Lodge is barely visible to the naked eye. Framed by arched stone passages and timbered decks, its torch-lit walls are adorned with stylized cave paintings. At the stone heart of the lodge burns a glowing fire, which is kept constantly alight. Rooms are looped around the Crater rim. Each has its own rock-enclosed balcony, and all enjoy completely uninterrupted views of the volcanic amphitheatre far below. Our Ngorongoro hotel lodge is a place that feels as ancient as the Crater itself, yet no modern comfort has been spared in an effort to bring you the best safari adventure in Africa and one of the most unique travel experiences in the world.
Explore the Cradle of Mankind at Ngorongoro Serena Safari Lodge.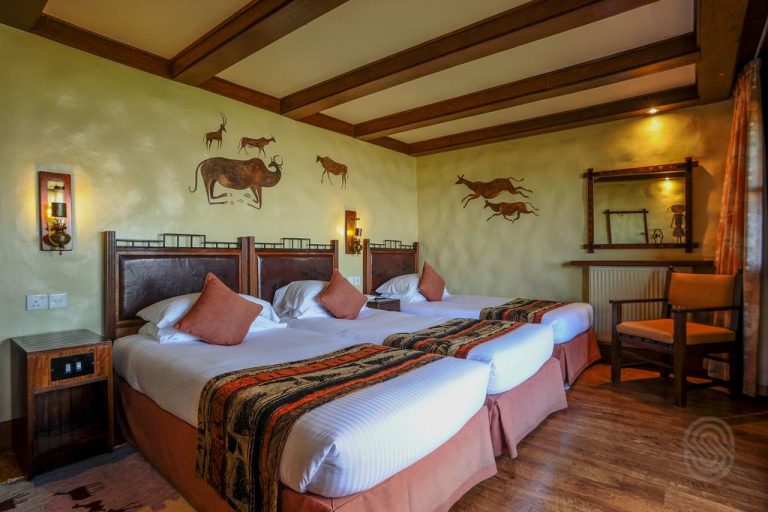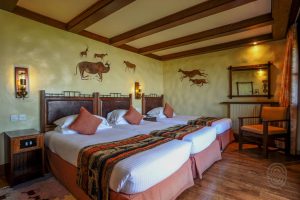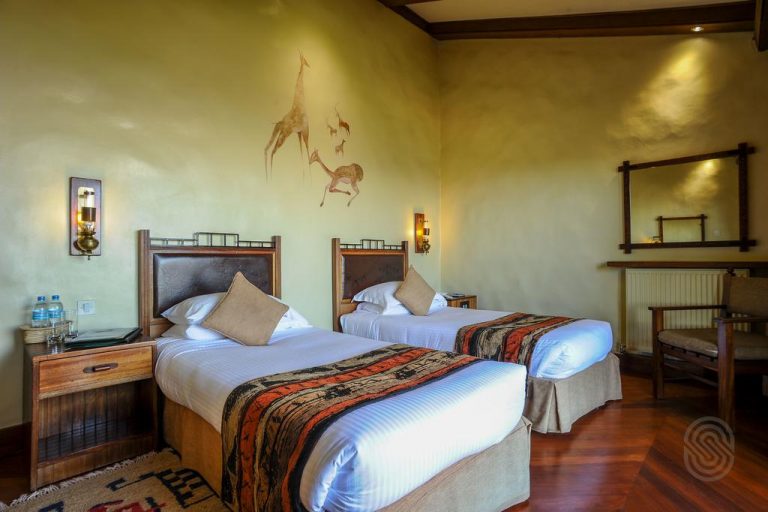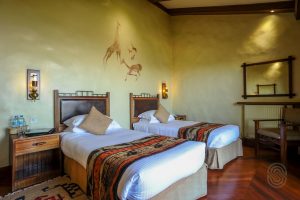 Serengeti Serena Safari Lodge
Serengeti Serena Safari Lodge is an award-winning gem of a hotel in one of the most beautiful settings in Tanzania. Seamlessly blended high into an acacia-lined ridge, our African-style lodge and infinity pool offer panoramic views across the Serengeti's vast, endless grasslands, where lions and cheetahs stalk their prey and massive migrating wildebeest herds darken the landscape in a relentless search for fresh grazing grounds.
Here, you will savour the ancient stillness and serenity of one of the most magnificent destinations on earth. Discover the warmth and cosiness of stone-built, traditionally thatched "rondavel" lodging. Dine under an indigo blanket of stars and enjoy unforgettable adventures and experiences ranging from private safaris and day trips to the prehistoric Ngorongoro Crater to Swahili lessons, guided nature walks and massage treatments.
Take pleasure in a Serengeti safari destination where time seemingly stands still and your room remains at the threshold of undisturbed, untamed Africa.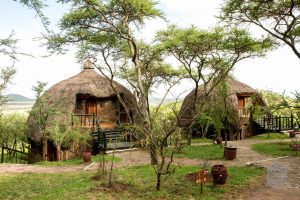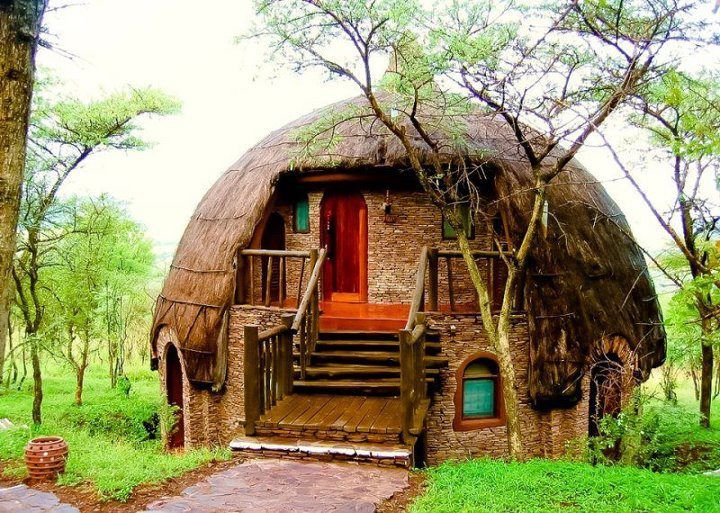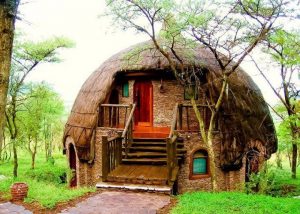 Lake Manyara Serena Safari Lodge
Tanzania's towering Mto wa Mbu escarpment provides a remarkable backdrop for a one-of-a-kind visit. Lake Manyara Serena Safari Lodge welcomes you with a peaceful location amidst the rich wildlife and unsurpassed tranquility of Lake Manyara National Park. The lake is home to over 300 migratory birds including flamingoes, long-crested eagles and grey-headed kingfisher; our lodge is designed to mimic this extraordinary birdlife, with an architectural motif featuring swooping avian curves and vibrantly coloured wall frescoes depicting the intricacy of bird migratory patterns.
Here, at our Lake Manyara lodge, you'll find everything you need to relax, rejuvenate and discover the singular beauty of the region. Housed in circular two-storey "rondavels", our accommodation pays homage to tradition, while also offering contemporary perks. Flamingo Restaurant, our central dining room, serves delicious cuisine and includes a veranda with picturesque views; we would be pleased to arrange a meal in the bush for you as well. Take part in an enchanting game drive or outdoor excursion, tour one of the neighbouring villages or simply lounge by the lodge's "vanishing horizon" pool. Those hosting their wedding or group event with us can benefit from our modern facilities and gorgeous location, not to mention the careful attention of our planning staff. And with a range of family-friendly activities, our lodge is a delightful destination for visitors of all ages. The holiday of a lifetime awaits you at Lake Manyara Serena Safari Lodge.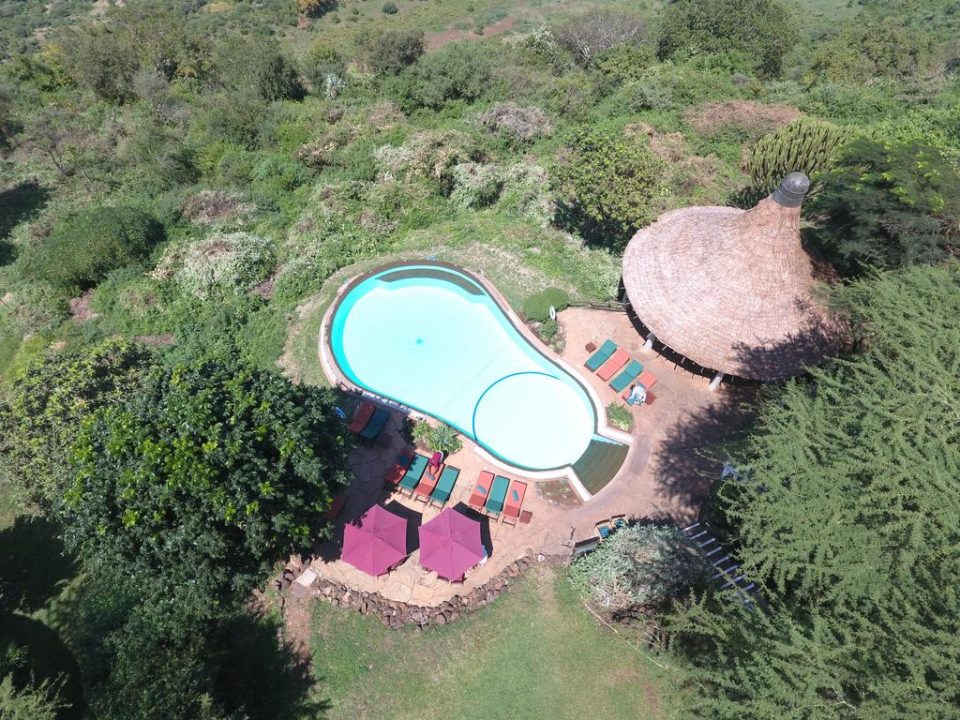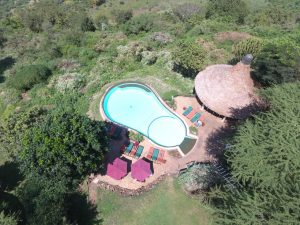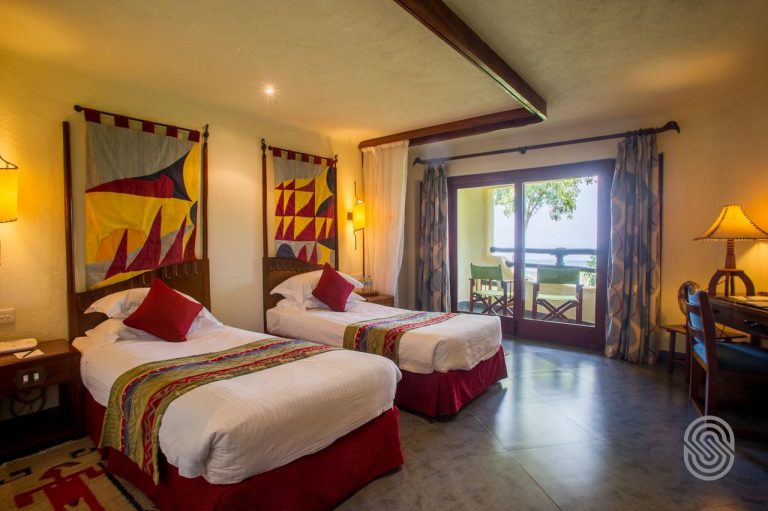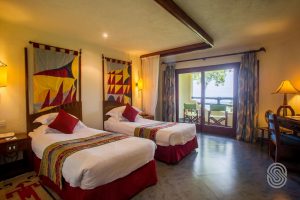 Zanzibar Serena Hotel
A stunning oceanfront setting. Interiors adorned in Arabic and Swahili opulence. Warm, gracious hospitality and alluring culinary journeys. Zanzibar Serena Hotel in Stone Town offers all of this and more.
The hotel is tucked into the Zanzibar seafront, amidst the exotic sultan's palaces, Portuguese forts, ancient dhow harbours and bright bazaars of Stone Town. Comprised of two historic buildings designed in traditional Swahili style, this lavish retreat captures the elegance of a grander era since passed.
An ambience of relaxed sophistication has been created in each of the 51 rooms and suites, with wood-framed louver doors opening onto private balconies with uninterrupted Indian Ocean views. Cool, white walls, high-ceilings and crisp royal blues and whites give a sense of Zanzibar coastal serenity and charm.
The rooftop Terrace Seafood Restaurant offers fresh-caught seafood and extraordinary views of the bay, the perfect place to unwind after a day's venture into Spice Town. Weekly authentic Swahili banquets can be enjoyed by the pool at Baharia Restaurant, whilst Masahani Bar offers signature cocktails and live performances by  traditional Taarab bands